Building a Business Online Isn't Easy...
To leverage your investment, you need a team - and especially someone who knows what they're doing.
Hello, my name is Hugh and I've been building online businesses since 1995. I know what it takes to create properties that resonate with Google keywords, build link juice and just plain get traffic. I know how to integrate social media, websites, analytics, pixels, video marketing, bots and much more. Want all (or some of) these things without sweating over them yourself? I can create and deploy them all for you in a coordinated setup operation.
I've been doing this for years and years and now, for the first time I'm opening my services to a few elite customers and subscribers who could benefit from having a reliable technical engineer to implement systems from the ground up or re-tool pre-existing properties for maximum ROI.
Building Your Business Online
For the First Time Ever: Hugh Will Do it For YOU!
I've been selling and marketing things online since 1995. I'm currently maintaining and building software systems that build businesses. I literally have thousands of customers using my tools to their benefit - to help them get more traffic, more eyes on their offers, more conversions on their buy buttons. And more.
But what I've discovered is that while I might build the best tools for creating amazing online networks and properties - not everyone is prepared, or wired - to create and deploy a marketing strategy from the ground up. So even with the best tools and systems, without someone either taking you by the hand, or doing it for you - you're not going to get the best systems built, or even started.
When I say systems - I'm talking about whatever you have online. I'm talking about your website. Your blog. Your video channel. Your videos. Your Facebook page. Your Twitter account. And of course it goes on and on. But...
the most important thing is, how they all fit together for you - to drive new leads, opt-ins and sales into your business - so you can basically make money on auto-pilot.
I know that's a term that's thrown around a lot - but it definitely can be done if you set up your strategy very well, all you have to do is drive more traffic and you get sales and opt-ins galore.
Unfortunately it's not so easy to set things up correctly, you might not get it right the first time around, or even the 2nd.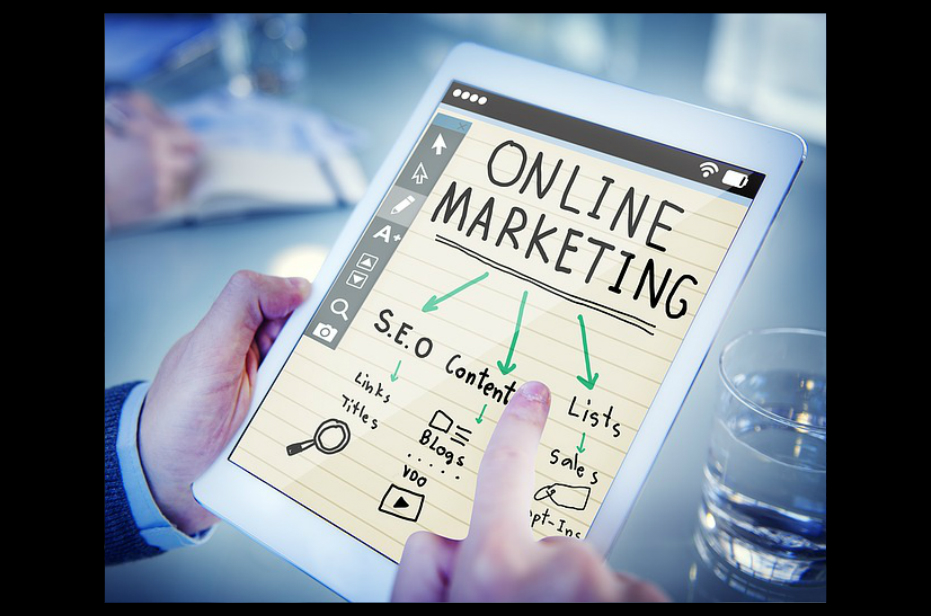 The first thing you'll most likely need to have in place is your website as a home base for content and keyword attraction. Every site needs to be built out correctly the first time, and siloed for maximum keyword effectiveness. This involves both site architecture strategy, and initial content.
Of course your on-site SEO is the next most important thing. Not just for the main page, but the entire site as a whole. You want to make sure your website reflects the things you want to promote it for - whether or not you're planning on using paid traffic later. Every part of your business will benefit by having the proper keyword structures in place on your foundational website.
You'll also want to have some juicy content-rich material that helps your visitors and in turn gets you greater rankings which in turn gets you more organic traffic -- which in turn results in lower ad costs (if you're using paid traffic.)
Then, there are pixels to worry about - are you tracking everyone? Are are you counting all your traffic accurately? Can you segment the traffic for remarketing? Do you have your Facebook, Google and Twitter pixels tracking? Are you building your followings on those platforms?
Is it a local business - or a global digital business? While they all have to be approached differently, each has this in common: in order to be successful they need to be set up correctly the first time with a common strategy and lots of integration.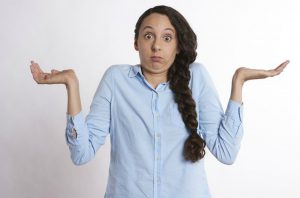 Some people just don't want to deal with all this -- not only that, but I've found a lot of people just don't even know where to start with all of this, even if they have the most awesome software tools in the world.
That's where I come in.
I can help you take your idea from inception to the reality of a full-fledged online sales-capturing network machine. I've done this so many times... all I need to do is talk to you a little while and just figure out what it is you're trying to do or sell. Once I know that then I can come up with the entire strategy, list it out for you, and implement it for you.
Because let's face it - traffic is great, and is the Holy Grail for most internet marketers. But...
Why on earth would you worry about getting traffic if you don't have your sales machine in place first?
Create your properties with the proper foundation. Set the table. THEN invite company 🙂 I'm here to help you with all of that.
Here's What I Have For YOU
As as very special opening of my doors to this kind of operation, I'm offering the following done-for-you services, only for a limited time. Please be sure to take advantage of these as I may close the doors again at any time - spots are limited.
Website/Blog Build or Revector

I'll build your blog or website from the ground up (or rebuild an existing blog). I do this for niche or authority sites. Assuming you have your own domain name and hosting (or I can help with)

My website packages includes (but not limited to) the following list. If you have already defined anything on the list I'll gladly use your input, but if not I will generate all of the following:

• Keyword Analysis
• Site Architecture & Design
• Initial Content
• Images
• Videos
• Mission critical functions such as Contact Page
• Opt-in forms (your ESP and your lead magnet)
• Analytics
• Remarketing Pixels
• News Post Page
• Legal Pages
• Monetization:
• Adsense
• Amazon products
• Your products

The end product that I deliver is a fully functional, beautiful, Google-friendly (rankbrain style) website, fully on-site optimized, pixeled and monetized, integrated with your email provider for opt-ins. If you need me to create, procure or design a lead magnet or any other additional service or property for you, I'm open to discuss.

Base Price: $497 ORDER NOW

Estimated delivery time: 14 days

I Will Build Your Chatbot with ManyChat

Want a Chatbot that will educate your customers and close sales for you automatically while you are off doing something else? Let me build that for you in your own chat account. It can run on your website or on Facebook – great for capturing leads on Facebook. Basic Chatbot: includes full conversation with your users as default, a conversation menu to get started, links, landing pages and full automation – easy setup to get people hooked into sales conversations such as commenting on posts and so forth

Default message with conversation (Get Started)

Default Menu

Example:   Here's what you can do with this bot:

1) Who are we? (company info)

2) What do we do? (product info)

3) How can I get access? (link to offer or opt in)

2. Keyword trigger conversation  – type "help" for customer service – "Ok I'll notify Hugh"

"Would you like more info?"

YES – (link to more conversation)

NO – ("Ok great, anytime you want more info go to _____")

"Have you heard about ______ ?"

YES – "ok cool if you ever want more info go here____"

NO – "oh it's awesome want more info?

YES___ NO___ – more conversation based on their response

ok you start to get the picture with the bot! But this is just a snippet showing how the conversation starts – I can generate the entire conversation you need and make it so you can get people on your bot on auto pilot just by sharing a link or asking a question in a Facebook post. AWESOME! And can really jump start your business. Open rates are like 80% on these things as opposed to email.

This package includes:

• Fully Functional Manychat Chatbot
• Integrated with Your Facebook Page
• Drive Subscribers and Sales on Auto Pilot
• "Comment to Post" to start chat
• Links and Landing pages to start chat
• Full conversation base to onboard chat subscribers

– truly a great deal at $297! ORDER NOW

Estimated delivery time: 14 days

The Whole Enchilada - Blog, Social, Video, Chatbot PLUS bonuses!

I have a lot of clients that own big systems but don't build out their online networks the the fullest to get the most out of their investements.

If you want me to put together a complete online sales machine for you I can do it. Includes: Foundation niche/authority blog as described above; PLUS: 2nd-tier Video Channel(s); Social Accounts – Facebook Page, Twitter account (will use Twitworkz to get you followers), if you want more social accounts we can get them – also includes complete video marketing setup so you can pump out videos to a network and syndicate them (rather than just post on youtube) AND I'll build a chatbot for onboarding your customers as described above.

This package includes:

• Website Build-out or Rebuild (as described above)
• Video Channel Setup Youtube, Vimeo, Dailymotion, Flickr, Facebook
• Social channels setup – Facebook Page, Twitter, Pinterest, Linkedin, Instagram
• Onlywire syndication account and setup for 3rd tier linking
• I build your following on Twitter with Twitworkz (and you keep the Twitworkz and the Twitter accts)
• Chat Bot as described above, integrated with all the above via links, posts , default messages and menus
• Special Bonuses!*

Price: $2497 for the Whole Enchilada ORDER NOW

Estimated delivery time: 30 days – there is also a 'split-pay' option on the checkout page

The benefit you get from purchasing the Whole Enchilada is that you'll be able to do things like upload your video one time and have it blasted out over all your video channels and then in turn those links go out over your social networks and indexers resulting in great rankings for your keywords and all those videos a links will drive traffic back to the blog that I'll set up and there, they'll be converted to subscribers and customers with a converting offer on your website. This is something you'll be able to do & do again, over and over, rinse and repeat, with a robust marketing network that's all yours to command.

I'm quite happy to work with any existing social accounts, blogs or video channels you may already have, to be integrated with any new properties needed for this network – we will discuss the best strategy and lay everything out before I get started.

People who have a complete marketing network, inluding blogs, video, social accounts — seldom get banned from accounts (as long as the content going out is not spammy). Google knows when you have a big marketing network – it legitimizes everything else you do online. So the benefit to your business will be HUGE. Whenever you post content, Google will listen. But not just Google – it will get in front of a lot of real people and that's the most important thing.

*As a special bonus for purchasing The Whole Enchilada you will receive TapVIDz Agency complete product line and Twitworkz Agency complete product line and I'll set up working accounts for you in those tools and run your campaigns for you.

The combination of having the website, the social networks, the video networks and further syndication is really unstoppable. The problem is that most of my clients just don't take the time to build out their online networks in this way and that's why they get very few eyes on their material. Let ME do this for you so you can have a powerful marketing network engine online soon for your business.

I might not have time to help you with this once the season kicks in, so be sure to take advantage of this offer now if it's something that's going to help you.
ACT NOW WHILE I STILL HAVE SPACES REMAINING
I know there are a lot of offers out there to build your website or help you with this or that, but the question is - are they reliable? Are they trustworthy? Do they have a long track record of helping people and putting out solutions that are both ethical and effective?
You have all of that with me, Hugh and Web Dimensions, Inc. We've been incorporated in the State of Florida since 2002 and have turned out high quality product for ourselves and our clients since 1995.
Treat yourself to the serenity and professionalism of someone who's done this a few times.
Trust Hugh and Web Dimensions with your project - you won't be sorry.
Tap the video below to see what people are saying about my services.