If you do anything with videos then you know there are a few things that are really important:
hosting in the cloud
Autoplay doesn't work anymore, you need a player to engage your viewer
Call to action, opt in, other functions
So you might have your videos on Youtube, S3, Vimeo.
Youtube: you don't have much choice about the player, and you don't really own the video
Vimeo: chances are you have to pay for an expensive subscription or else you can't show sales videos.
S3 is probably the best choice for cloud hosting, but it can get expensive and it doesn't provide a player.
For that I have been using Playboost, but I just found one solution for ALL THREE of these problems

I had a little chat with The creators of Motvio to see what's behind the curtain, and it turns out they have been working on this for two years already, and I have to say – it shows 🙂
Because Motvio is a solid product that I am going to be using myself.
Motvio is a multi-facted video software that provides hosting and a video player that simply is hands down the best, nicest looking player I've seen in forever.
Here are a couple of examples of how I'm using Motvio today:
https://www.viralvideocurator.com – I've created an animated pre-roll to get the visitor to click the video.
https://www.hughjhitchcock.com on this page here I'm using for my music business (scroll down a little)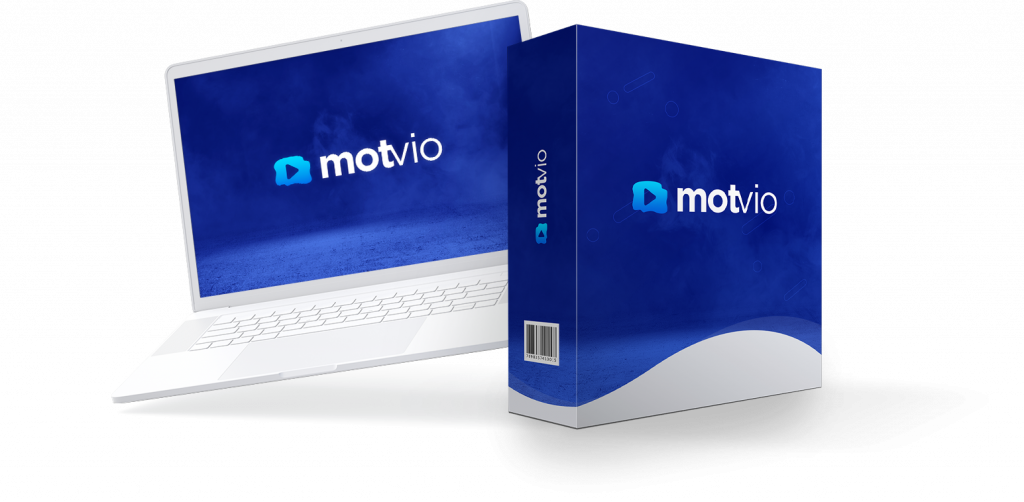 Motvio is built, actually, on Wasabi, which is just another layer of management for Amazon S3. So the storage they provide is actually 100% the same thing as Amazon S3 — RELIABLE and SCALABLE.
And Motvio provides the hosting as a part of your account.
Motvio also works kind of like its own Youtube – for example, you can see either of the two videos on the pages above, on their own hosted page on Motvio – here they are
https://app.motvio.com/watch/jlf9s
https://app.motvio.com/watch/10m93
I'm not even using all the functions yet, so far I've only had a chance to work with the animated thumbnail but there is so much more you can do with Motvio:
✓ Upload, Store, Manage and Publish all your videos with just 1-Click on a platform that YOU own
✓ Perfect for Marketing Videos, Sales/Support Videos, Webinar Replays, Video Ads, Review/Promo Videos and videos for your Product Launches, Trainings, Info Courses, and more…
✓ Get the ULTIMATE quality of each video and ZERO delays or buffering
✓ Customize Videos to match your company's branding and give your videos a personalized touch!
✓ Insert Interactive CTAs (Calls to Action) anywhere inside your videos.
✓ Embed & Share videos to any website, email or social media platform.
✓ Save hosting costs and pay ZERO monthly fees
✓ And a lot more…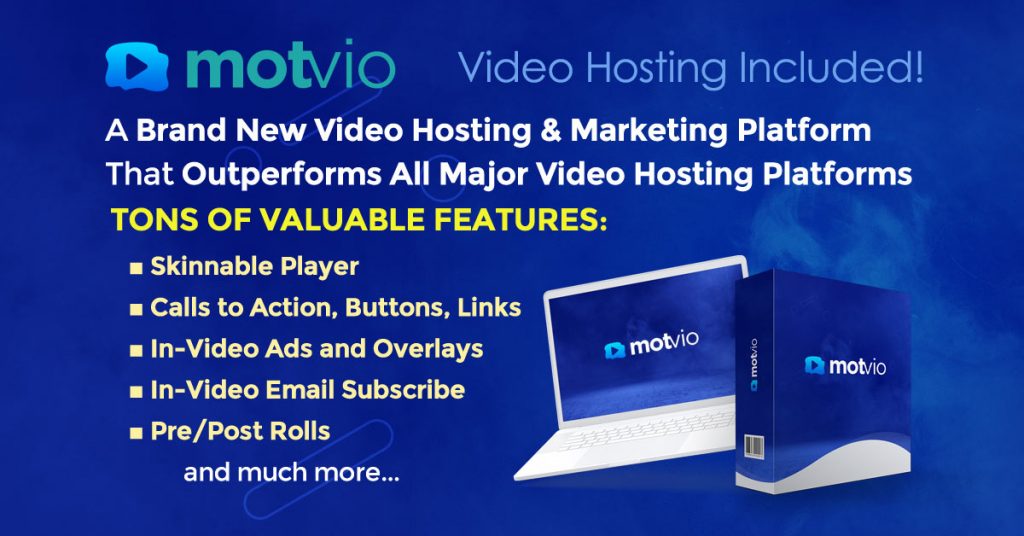 DON'T BUY MOTVIO WITHOUT MY BONUS TRAINING!
I have put together a HUGE bonus for this including some very hot items which will be instantly available from your delivery platform – but as a part of my bonus, I am going to give you some training that you will get only from me –
a hands on demo of how to create your animated pre-rolls. (because it's not particularly easy and you have to do it nice within a certain parameter – I will show you how!)
Thank you for reading this! I promise you are going to LOVE MOTVIO
My best,
Hugh
Hugh [Web D]