"In this digital age, Google Search is a powerful tool to push businesses forward. Everyone wants to know what the top 20 digital marketing tools are for 2023 so they can take advantage of them to boost their company's growth. That is why we have listed the popular digital marketing tools that you should use in the upcoming year based on their features, functionalties, and popularity.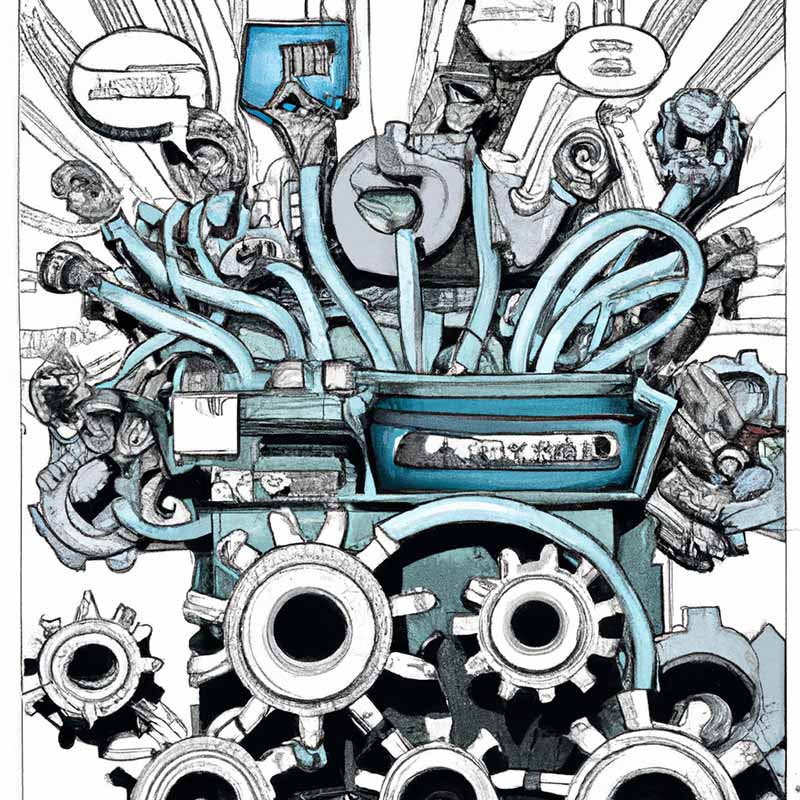 First up, is MailChimp. This social advertising and email marketing tool is designed to help facilitate and automate digital marketing campaigns. With MailChimp, you can effectively track traffic, create better content with easy-to-use design tools, and even craft personalized emails which result in up to 6 times more orders. Furthermore, it provides marketers with a free plan for small-scale campaigns.
Coming in second, there is Google Analytics. This tool helps you gather data about website traffic – broken down by devices, products, pages, and more. It also provides insights into your target audience, making it easier for you to optimize your landing page for a more enjoyable customer experience. Google Analytics comes with a range of reporting tools, making it possible to generate customized metrics and dashboards.
Thirdly, Google Ads is a widely used digital marketing tool that provides marketers with immense reach and multiple targeting options. It is suitable for businesses of all sizes and gives access to AI-enabled features as well as customisable reports and dashboards. It offers real-time updates on how the campaigns are performing and how much ROI it is providing.
Following that, Canva Business is great for designers who want to create impressive social media posts. It includes pre-made templates that can be customized to fit any brand. Additionally, Canva Business provides marketers with tailored designs, stock photos, elements, and an AI assistant. This ensures that you get high-quality designs for each project.
The fifth digital marketing tool is Hootsuite. This platform is designed for managing multiple profiles on different social media networks. With Hootsuite, you can quickly schedule posts and track the analytics to make sure that you get the best results from your campaigns. Furthermore, it comes with a feature that allows you to collaborate with your team members easily.
Sixth on our list is SEOmoz. SEOmoz is considered to be one of the best SEO tools available. It has a wide range of features that allow marketers to monitor rankings and make changes to existing SEO strategies. Apart from that, SEOmoz also provides proprietary metrics such as MozRank, Page Authority, etc.
Moving onto the seventh tool, we have ActiveCampaign. This email automation program leverages its AI capabilities to automatically identify business problems and build campaigns based on them. It is an effective tool that uses segmentation, personalization, automation, and A/B testing to maximize your ROI from campaigns.
Number eight is Ahrefs. This SEO tool lets you analyze competitor's websites and backlinks for insight into their strategies. It also provides tools for keyword research and content evaluation along with other important SEO functions.
The ninth tool that's worth noting is the HubSpot Marketing Hub. This suite of digital marketing tools provides a wide range of features – such as CRM, web analytics, content creation, email marketing & lead management. It is a unified platform where you can manage prospects and customers alike.
Next, we have LinkedIn Ads. This platform is a powerful tool for digital marketers because it enables them to advertise to users based on their job title, industry, and location. Additionally, it provides multiple campaign objectives, ranging from brand awareness to lead generation.
Finally, the last digital marketing tool to mention is Klaviyo. Klaviyo helps marketers send automated emails, messages, and customize campaigns. It uses AI to provide insights about the customer journey and helps you to measure the results from the campaigns. Klaviyo also integrates with Shopify, Magento, and other e-commerce platforms.
In conclusion, these are the most popular digital marketing tools for 2023 that marketers should learn about and begin using to maximize their campaigns' success. Each of them offers unique capabilities to help improve marketing performance, as well as drive website visits, calls from customers, and footfall in shops. All in all, each of these tools can provide optimal success if used correctly.
Moving forward, we have WordPress. This popular content management system (CMS) is a powerful tool for creating and managing websites. It provides users with an abundance of templates, plugins, and customization options to create stunning sites. Additionally, WordPress offers SEO optimization capabilities, making it easy for marketers to promote their website and generate more traffic.
Next on the list is Crazy Egg. This split-testing software makes it easy for marketers to compare the performance of different web pages against each other. It also allows them to track user behaviour, such as mouse clicks, to determine which parts of the website need improvement.
Buffer is another digital marketing tool that should be used in 2023. This social media management platform enables marketers to schedule posts in advance and analyze the results afterward. It also offers insights into the type of content that works best for each channel, allowing them to craft campaigns more efficiently.
Trello is a fantastic tool for project management. It is an efficient way to organize tasks and collaborate with different team members. With Trello, you can easily share files, assign tasks, and set due dates. Plus, it integrates with many other web apps, such as Google Drive and Slack.
GoDaddy is the next digital marketing tool that is worth mentioning. This all-in-one website-building platform provides users with everything they need to create and manage a website. It has drag-and-drop tools, easy-to-use customization options, and free templates for any type of website.
LinkedIn Lead Gen Forms are also essential for digital marketers. This tool helps capture information from potential leads, such as name, contact information, job role, and more. Lead Gen Forms enable companies to nurture relationships with potential customers and target them with tailored campaigns.
Hotjar is another useful digital marketing tool. This analytics platform gathers visitor data to provide marketers with detailed insights into how visitors are interacting with their website. It also offers heat-mapping and feedback polls to help marketers analyze the user experience on their website and make improvements accordingly.
SurveyMonkey is another great tool for digital marketers. It allows you to quickly create surveys and polls to gain valuable insights from your target audience. With SurveyMonkey, you can ask about customer preferences, gain feedback about your products and services, and measure customer satisfaction.
Lastly, we have SproutSocial. This user-friendly platform is great for managing multiple social media accounts. It provides insights into competitor activities, lets you schedule posts efficiently, and measure ROI from campaigns. SproutSocial also has an analytics dashboard to track performance and improve future campaigns.
All in all, these are some of the best digital marketing tools that businesses can use in 2023. Each of them offers unique features and capabilities to help marketers reach their goals, such as increasing website traffic, gaining leads, and boosting sales. So make sure you learn about and make use of these tools to maximize your success."