Welcome back! In my last post, I promised to explain how all these internet changes are affecting me and my business.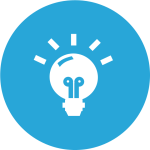 In recent years, and especially the last few months, the Internet has changed tremendously — including, but not limited to the new GDPR — and it's caused me to completely rethink how I would be doing business from now on. It's not because I'm scared of the EU or anything like that — to be honest, I think it's a really good excuse to just start creating a much better relationship with my loyal subscribers and to make sure I'm always providing the best value to them every day in every way.
Not that I wasn't doing that before, but — as I mentioned in a previous article, when I first got my software launch momentum going back in 2012, my list got so huge — so fast — that I wasn't prepared to handle it like a mature email marketer. I missed some real opportunities to bond with my customers early on, even though somehow I managed to create a very cool following — the kind of people I'd want to be friends with and I am friends with to this day — and that's some of you who are reading this! I'm so glad and humbly thankful to be able to call you my friends. I'm still learning, but I definitely have matured in my marketing practices in just about every way and I don't intend to make those kinds of mistakes again.
Another rather basic thing I've done in recent years — I've run a number of opt-in funnels to get people on my list – definitely NOT GDPR compliant – at least not up until May 25th when I did implement GDPR stuff. So before then, I got a ton of people registered onto my email list, for a ton of different topics — but mainly in the marketing niche. Some of you may be reading this — my Twitter opt-ins, my Videomotionography opt-ins — I really hope you're getting to know Web Dimensions, Inc. and we can continue to provide real value for you in all kinds of different ways. I want to count you among my friends, too — even though you may have gotten onto my list because of a free software opt-in or free video clips or my software webinar or whatever.
Want a free Web Dimensions T-Shirt? Go Here!
In a lot of ways, for the last few years, not only myself, but, I think, most internet marketers with huge, gigantic email lists cotaining a congomeration of people from who knows where — it's been all about throwing out promos to see what sticks. In fact, that's how a lot of marketers run their businesses – even today… but the fact is, that's really not a very good way to build a relationship with the people on the other end of your email list. I want to change all that – in my own business at least, from now on – I want to get to know everyone who subscribes, and get them to know me. I may still promote this or that, but only if I'm able to demonstrate the value in having it.
So, overall — the whole GDPR regulations kicking in thing has caused me to update my entire marketing paradigm. To understand how this can work for me or you or anyone who does email marketing – just do the math: if you have an email list of 20,000 people and only 4% open your emails, that's 800 opens. If one out of ten clicks, then you have 80 clicks which is two fifths of a percent of the total or .04% . With a small but responsive list of, say 400 only — that gives you lets say 50% opens — and say two out of five click the email – here are the numbers: 200 opens, 80 clicks. So you end up with the same amount of clicks with a responsive list that's just basically only 2% the size of the larger list just because you've created a relationship with these people and are not just throwing mud at them to see what sticks. These are realistic figures, based on having an actual following of people who are genuinely interested in you rather than just a hodge podge of people who wanted to get something free and don't know you from a can of paint. (Heard that expression on Impractical Jokers and loved it 😉 )
And it's not just about getting clicks in email. Hopefully, you're finding some value in these articles I'm writing. If nothing else, it's cathartic for me since I get to work out what's going on in my mind 🙂 Hopefully it's something helpful for you too.
That's also why my income model is a bit different from the other marketers out there – although I have launched products, and offered one-time pricing for things in the past, you don't see me doing it again and again and again time after time.
What I have decided to do is offer a low cost subscription to get access to all of my well-supported, ever changing toolset, plus weekly live calls with me and ongoing support in our exclusive Facebook group.
Multiple high-frequency launching is apparently the cool way to jump start a financial business – launch product after product — and then worry about supporting them later — to get more people on the list… and then push out more and more promos of affiliate products… and make tons and tons of money without really creating any kind of relationship…. that's a pretty typical business model in this space these days.
Personally, I've come to believe that the Multiple High Frequency Launching model, while perhaps sustainable, is not going to be value-producing in the long run. It may produce a great profit for the person or people doing it — but while the profit to the vendor goes up, the value being delivered to the end customer goes down. There is a converse relationship to that curve 😉
And I just noticed on my Facebook Web Dimensions, Inc. Software fan page, I have a Five-Star rating. That's what I'm talking about and that's so important to me. I don't think I would have that if I were putting out product after product just for the sake of putting them out to get profit.
At the beginning I thought I wanted to do that, but the reality of support and maintenance crept in – that and my sense of long term responsibility to my customers (something which is sadly missing from this market space in so many cases.)
In tomorrow's post I'm going to explain why my products and business model don't exactly fit in with the mainstream "pack" in the IM space… stay tuned… 🙂
If you would like to get "grandfathered in" to my personal training group and all-software subscription service for 2012 pricing, please go here.
And if you feel you got some value out of this post, please use the "Share" buttons to let others know about this. Thanks!